I took an after-dinner walk the other night and ran into my friend Robin, who was out walking her crazy dog. She was talking about a yoga class she'd signed up for and added, "Unlike you, I am not disciplined enough to exercise on my own. I need a class to go to."
I was really flattered she said that. But really, it's not discipline that gets me to run a few times a week and cross train on the others. It's fear some of the time, but mostly accountability.
Accountability is what we're writing about for the Wednesday Word link-up at Debruns.com; go check out the link below to see what some other accountable runners are writing about.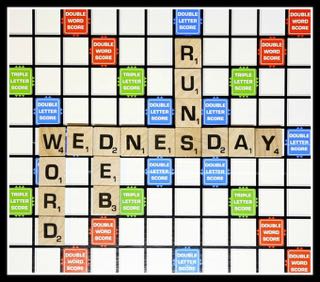 When you have a schedule on the fridge of the training you need to do for an event, you get very tied to checking off each day's training. You want to see those checks! In the same way, I hate looking at my Daily Mile training log and seeing missed days.
I tend to exercise solo most of the time, so I don't have a crew or a trainer to account to. I've got my logs and lists, though, and they're pretty powerful.
And that marathon at the end of the training calendar -- that's the fear! It's pretty powerful, too.