Good morning! It's a quick blog post today because I'm on vacation with a little crowd but I didn't want to miss out on the Wednesday Word link-up with Deb over at
Debruns.com
. Today everyone is writing about what it means to be
independent.
Go check them out!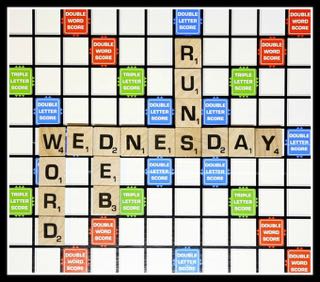 When we're up here on Cape Cod, we are lucky to do a number of things together as a family. Big Jim has a terrific family and our visits usually include time with uncles, aunts, and cousins in addition to his mom and dad. But another real treat is the independence of getting out to run. No one else in the family does it, and it's been a great way to explore my in-laws' beautiful town and soak up the deliciously cool weather that's usually in place.
With this year's foot trouble, I have been able to share some walks around town with Jim and Cora, but haven't had a chance to run. Tomorrow is our last full day there and I'm going to test the foot out with an easy one. I look forward to it more than I can say.
Fine company for a walk (atypically foggy weather).

A more typical day and a very typical scene around here.